Imagery Wine now available for purchase
2/11/2021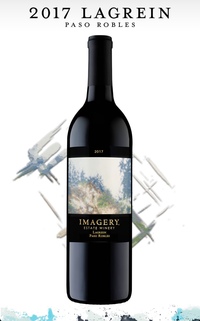 Imagery Winery's 2017 Lagrein Paso Robles is now available for purchase on their website and in the tasting room in Glen Ellen, CA. This delicious wine features Coombs' specially commissioned artwork - Fruitfully Veiled on the label. Some tasting notes on this red: ''

Our Lagrein sourced from Paso Robles showcases hallmark flavors of ripe plum and black raspberry with soft violet and nutmeg notes present on the nose. A Spry acidity is supported by sturdy tannins with hints of cocoa powder on the finish. It's fascinating complexity creates an ideal food pairing wine.'' Click link in title for more information.
---
Painting featured in Luxe Interiors + Design Magazine
11/27/2020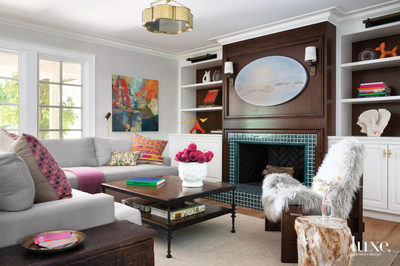 Coombs' oval painting - Sun.Set 2 (27x45 in.) is featured in an issue of Luxe Interiors + Design Magazine - San Francisco, October, 2020. Interior Design, Ann Lowengart, Ann Lowengart Interiors; Photograph by Paul Dyer; Story by Paige Porter Fischer; Architecture. by Jeffrey Graham, Graham Architects; Home Builder, Peninsula Custom Homes. Artwork provided by Simon Breitbard Fine Arts.
---
University of Iowa Acquisition
11/9/2020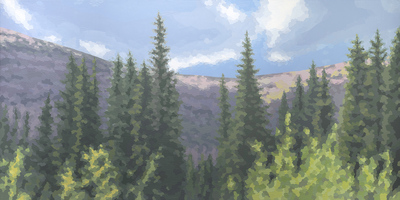 A fourth painting by Elaine Coombs has been acquired by the University of Iowa, Hospitals and Clinics Collection in Iowa City, IA. Hidden Valley Moments (30 x 60 in., acrylic on canvas over panel) will be on permanent display beginning in late 2020.
---
New Representation in Maine
7/22/2020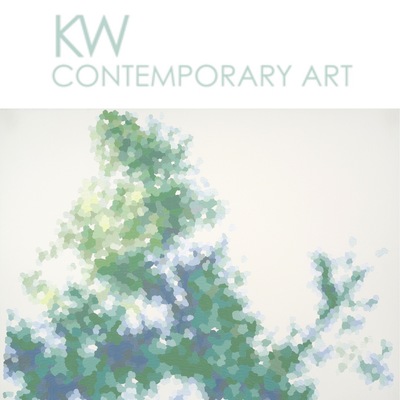 I am pleased to announce new gallery representation with KW Contemporary Art in Kennebunk, Maine! Look for my paintings to be featured in an upcoming group show in September 2020 called 'Falling'.
---
Painting featured in Colorado Homes and Lifestyles Magazine
4/5/2020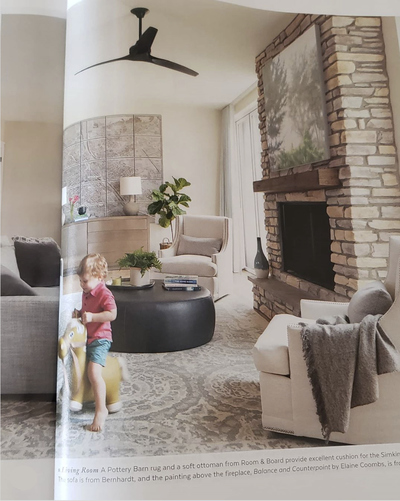 My painting entitled Balance and Counterpoint (48 x 60 inches) is featured in the April 2020 edition of the design magazine - Colorado Homes and Lifestyles. See page 86 and 87 for the article, ''They Bought the Plot''. Painting above fireplace, courtesy of Walker Fine Art, Denver. Designer: CK Interior Design; Photo by Jess Blackwell. Click the photo to see more in the digital magazine.