For more information about available works
at these galleries, please contact them directly.
Commissions are currently closed due to a full schedule.


SIMON BREITBARD FINE ARTS
Two Locations in the Bay Area, Northern CA:
843 Montgomery Street - San Francisco
and
779 Santa Cruz Avenue - Menlo Park

J GO GALLERY
268 Main Street
Park City, UT 84060
435-649-1006
www.jgogallery.com
S
end email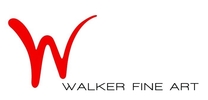 WALKER FINE ART
300 West 11th Ave #A
Denver, CO
303-355-8955
www.walkerfineart.com
Open Tuesday-Saturday, 11am-5pm
Send email

KW CONTEMPORARY ART
184 Port Road
THOMAS DEANS FINE ART
690 Miami Circle NE #905
Atlanta, GA 30324
ARTERED GALLERY
International Art Fairs
347-601-6788
www.arteredgallery.com
Contact for details

BOSTON ART INC.
21 Drydock Ave. STE 710E